1. If you build it, they can come.  Instead of simply posting your résumé on a Web site, take it one step further and design an easily-navigable Web site or online portfolio where recruiters can view your body of work, read about your goals and obtain contact information.
2. Check yourself to make sure you haven't wrecked yourself. Google yourself to see what comes up — and what potential employers will see if they do the same. If you don't like what you find, it's time to do damage control.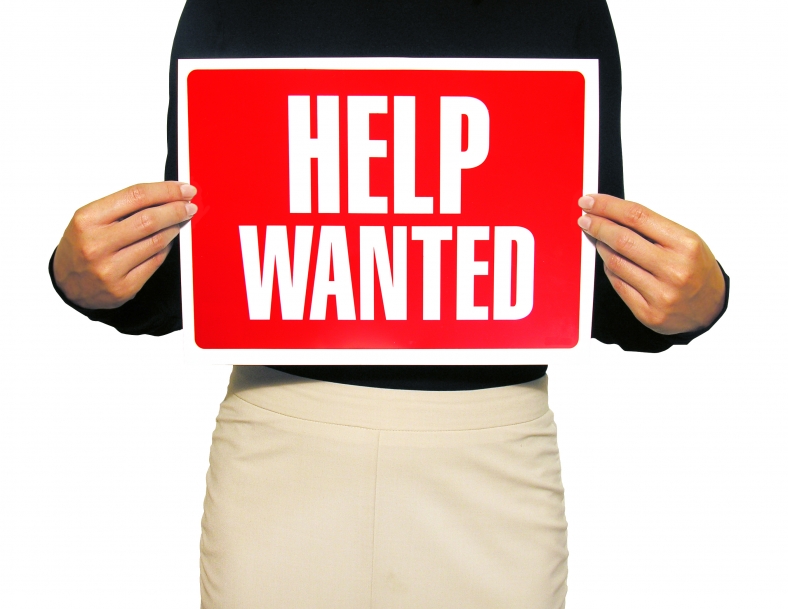 3. Narrow your options. Many job boards offer filters to help users refine their search results more quickly.  You should have the option to narrow your job search by region, industry and duration, and, oftentimes, you can narrow it even more by keywords, company names, experience needed and salary.
4. Go directly to the source.  Instead of just applying for the posted job opening, one of the best strategies to finding a job is to first figure out where you want to work, target that company or industry and then contact the hiring manager. Also, many employers' career pages invite visitors to fill out candidate profiles, describing their background, jobs of interest, salary requirements and other preferences.
5. Find your niche with industry Web sites.  Refine your search even more by visiting your industry's national or regional Web site, where you can find jobs in your field that might not appear on a national job board.  More and more employers are advertising jobs on these sites in hopes of getting a bigger pool of qualified applicants.
6. Try online recruiters.  Recruiters will help match you with jobs that meet your specific skills and needs.  Not sure where to start?  Sites such as recruiterlink.com, onlinerecruitersdirectory.com, searchfirm.com and i-recruit.com provide links to online headhunters for job seekers.
7. Utilize video résumés. Video résumés are just one more way to stand out to employers.  Intended as supplements to — not replacements for — traditional résumés, video résumés allow job seekers to showcase a little bit of their personalities and highlight one or two points of interest on their résumés.
8. Run queries. You run searches on everything else, from your high school sweetheart to low-fat recipes, so why not jobs?  Enter a query that describes the exact kind of job you're seeking and you may find more resources you wouldn't find otherwise (but be prepared to do some sorting).
9. Utilize job alerts. Most job boards have features that allow you to sign up to receive e-mail alerts about newly available jobs that match your chosen criteria.  Or go a step further and arrange an RSS (really simple syndication) feed from one of these job sites to appear on your customized Internet homepage or your PC's news-reader software.
10. Get connected.  How many times have you been told that it's not what you know, but who you know?  Thanks to the emergence of professional networking sites like LinkedIn.com, job seekers no longer have to rely on the old standby of exchanging business cards with strangers.  These sites are composed of millions of industry professionals and allow you to connect with people you know and the people they know and so forth. (A word of caution: When you sign up for online social networking sites, you are in a public domain.  Unless you are able to put a filter on some of your information, nothing is private, and it can be difficult to erase once it is posted.)
11. Narrow your search. Stop applying to jobs that you're not qualified for or don't really want. It's a waste of time. Be honest with yourself when evaluating job postings.
If you had to start the job tomorrow, do you have all the skills you'd need to succeed? Or are there areas of the job description that you don't have experience in? While it's always great to be willing to learn, most companies want to hire someone who can jump right in and get started without being trained from scratch. Focus your time on creating great applications for jobs you are well qualified for instead.
12. Know exactly what you want. Narrowing down your job search may force you to ask yourself tough questions like: What kind of job am I really after? And, what skills can I offer an employer? If you're unsure of the answer, make one list of the job skills you excel at and one of the skills you like to use most. Use these skills as search terms in your job search.
13. Reevaluate your skill set. If you feel like you've looked at every job posting on earth and you still can't find one your skills match up with, then it's time to get some new skills.
The good news for those who are unemployed is that it's the perfect opportunity to go back to school. You won't have to divide your time with your job obligations, and there's also the possibility that the economy will have recovered a bit by the time you graduate school — giving you a double leg up. There are even government funding and programs available for out-of-work job-seekers that want to enroll in training or continue their education.
14. Set goals. Yes, your overall goal may be to get a job, but setting short-term, specific job search goals for the year will help you grow and force you to continuously evaluate your progress. Improve your networking skills, for example, by making January's goal to join a professional organization and February's to attend a college alumni event.
Holding yourself accountable for achieving these goals will boost your self-esteem and motivate you to continue searching by providing you with new leads and information.
15. Try something new. If you're stuck in a job search rut, add a new strategy to your repertoire. Instead of only job searching online, try working with a recruiter and setting up informational interviews with industry contacts, too. A multi-faceted approach will get the best results.
16. Get a leg up on the competition. If you come across a job that seems perfect for you, do something that will subtly help you stand out from the crowd. When you find a job posting you want to apply to, find out the name of the hiring manager or someone who works in the same department, and send the person an e-mail directly.
It's 2011, which means almost anything can be found online, including names and e-mail addresses. A LinkedIn search on the company should turn up a list of employees and their titles, from which you can select the most appropriate person. Then, search the company website or press releases for the company's e-mail format.
17. Get a hold of your online reputation: When an HR manager searches your name online (and they will do it) you can either take control what they see, or you can leave it to the powers of the crawl search gods. Search results that are professional, consistent and that establish you as an expert in your field will be far more impressive than Facebook pictures from Thanksgiving.
Things like a Facebook or LinkedIn profile and a Twitter feed will all show up on the first page, so signing up for these sites and populating the accounts with up-to-date, professional content will make a great impression.
18. Start a website: If you want to take your Internet presence one step further, starting a website will showcase your skills and talents in a thorough and interesting way, and it'll add to your professionalism and give you credibility. Plus, it's not as costly or as time-consuming as you might think.
Domain names (i.e. YourName.com), can be registered on sites like GoDaddy.com or Bluehost.com for around $10, and web hosting can cost as little as $3 per month. If you're not particularly tech savvy, premade blog templates give you a professional look with minimal hassle. WordPress.com has tons of template options and also provides great technical support for novices.
19. Stay current: You should always be in the loop, even if you're out of work. Read trade publications, comment on industry blogs, and stay on top of any emerging technologies or policies that may impact your career path. This will not only help you have a great conversation with an interviewer and keep your professional edge, but it may also give you new ideas about where and how to look for a job.
20. Sell yourself: An interview is no time for modesty, especially in times like these. When you land an interview, go prepared with at least five examples that demonstrate your best qualities.
That way, when an interviewer asks, "Why should I hire you," you can talk about how you're such a quick learner that you taught yourself Photoshop in a week and how your entrepreneurial spirit lead you to start your first lawn-mowing business at age 16. Be sure to leave the interviewer with the phone numbers of references who will back you up with glowing recommendations.
21. Keep that glass half-full approach, all year: A job search will always have its frustrating moments, because things don't always happen when or how we want them to happen. But instead of letting setbacks ruin motivation, take them as lessons.
Your lack of interviews may mean it's time to re-evaluate your career path or skill set, which could lead you to a more fulfilling career. This type of positive attitude will be much more productive in helping you find your next job.
The bottom line is that job searching will be tough this year, but landing a job — even your dream job — can still be a reality. A proactive job search is your best bet, so take the necessary steps to ensure you get the job you want.